skilled in the looks department
Blurred Media LLC was established in 2013 with the sole focus of changing the idea of porn. Not for the consumer, but for the participating models.
We are now a network that enables young, attractive, straight, bi, gay, men and women to hook up with NO judgement.
Here we offer them the chance to experiment with their sexuality in a safe and professional environment.
Meanwhile, you get to watch it all unfold on camera.
Please be kind and understanding when viewing all the entertaining content we have to offer, because in most cases, it's the model's first time on camera.
… and the first time for MANY other things too.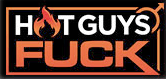 HotGuysFUCK receives between 200-300 applications daily, making it the most popular website in our network.
We film HotGuysFUCK as an unscripted, authentic, and organic experience. In most cases, our scenes are filmed with no cuts at all.
showcase our brands
It's time to fill your sites up with content consumers actually want to see.
Blurred Media LLC gives you access to thousands of pictures and videos with models attractive enough to make a customer click.
We understand that there are many options available to you, but if you're looking to make sales easy, partner with us!
Want to model for us?
Dream of being in the adult industry?
Want to check this off your bucket list?
Safe, Fun, Memorable!